A Family Event
Together, we pledge to bring the finest wines to market
at reasonable price points from a broad menu of varietals,
blends, vineyards and appellations.

×
‹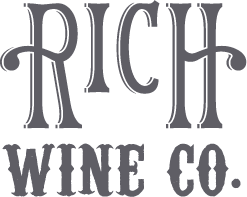 IT'S BETTER TO BE RICH...
That's our winemaking philosophy at The Rich Wine Co™ here in Lodi, California. You'll taste it in every glass of our Rich & Creamy™ Chardonnay and Rich & Spicy™ Cabernet Sauvignon.
Our Chardonnay is filled with bright fruit flavors, creamy vanilla oak accents and the softer, more elegant flavor profiles that come from malolactic fermentation. Rich & Spicy™ represents the next generation of Cabernet Sauvignon! The dark, deep ruby red color hints at the bourbon barrel aging that complements the dark cherry, black berry, chocolate cake and vanilla bean spice flavors.
›
×
‹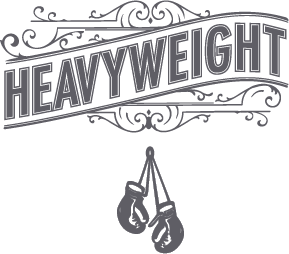 A CHAMPION REBORN
These award winners will have you lining up for the next round. From the bottle or from our new kegs, these champions are ready to battle their way into your glass tonight! The Heavyweight champs will have you out of your seats and cheering for the…rich and flavorful Cabernet…citrus and apple flavors of the Chardonnay… smooth tannins of the Merlot… dark fruit flavors of the Petite Sirah… spice and fruit flavors of the Zinfandel… rich berry and satin finish of the Knockout Red… complexity and spice accents of the Pinot Noir…and the newly introduced, long layered fruit flavors of the Dry Barbera Rosé!
›
×
‹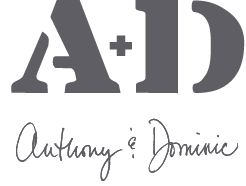 Our grandfather, Anthony Sr., started his wine career in 1940 selling gallon jugs of his father's homemade red wine from a pushcart in their Brooklyn neighborhood…. After moving his family to California, he handed down two names that appear throughout our family tree: Anthony & Dominic. Our wines, including North Coast Pinot Noir, Chardonnay and Rosé, are tributes to the family members that carried our names before us.
We are proud to carry on our father's name, Anthony Scotto II (A2), as well as my grandfather's, Anthony Scotto, Sr. (A1 if you will). Our family and our traditions have made our wine business a success, and it wouldn't be possible without my brothers Paul Anthony Scotto (Winemaker) and Michael Anthony Scotto (Production Manager). We carry on the names but the authenticity, family values and great wine is what we want to share with all of you. (Anthony Scotto III)
›
×
‹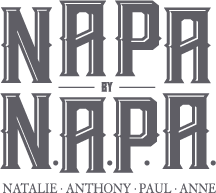 FAMILY RELEASES - FROM OUR DINNER TABLE TO YOURS.
This was the first Napa Valley release by Scotto Cellars. The N.A.P.A. portion of the wine's name represents the 5th generation of Scotto Vintners: my brothers and sisters Natalie, Anthony, Paul (me) and Anne. Michael's Red is named for our youngest brother, and Bianca's White is named for our youngest sister, who has recently joined us on our wine adventure. (Paul Scotto)
›
×
‹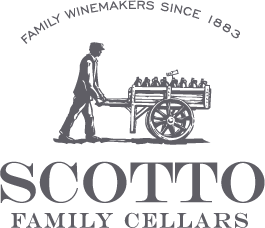 Family winemakers have always been the backbone of America's vineyards and wineries, especially in Lodi, the heart of California's wine country. Fifth generation vintners Anthony Scotto III, his brothers Paul, Michael and sister Natalie carry on the Scotto winemaking tradition as their grandfather and father did before them. Scotto Family Cellars is a collection of signature wines reflecting the finest attributes of their historic Lodi appellation.
With so much excitement, we are pleased to introduce our newest Sparkling wine releases! Our Brut and Rosé Sparkling Wines are light, crisp, memorable and will have you ready to toast with your friends and family this holiday season. This year we celebrate the SCOTTO heritage with our sparkling wine. Cheers!
›
×
‹

GLANCE THROUGH THE FRONT LABEL TO MEET NOLA GRACE, A WOMAN WHO FINDS GRACE WITHIN HER STRENGTH, LIKE TWO OF THE WOMEN IN MY LIFE, NOLA GRACE SCOTTO & GRACIE SCOTTO.
Strong women have always been part of my life, beginning with my grandmother who helped manage the family winery. My mother raised six children, and now my wife works and manages our hectic household and three children, including our strong-willed daughter Nola Grace, who takes her middle name from my mother and gives her name to this wine. The Nola Grace portfolio, like my daughter, will grow stronger in the years ahead but is meant to be appreciated now. (Anthony Scotto III)
›
×
‹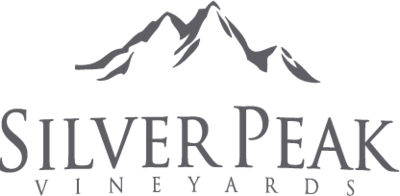 ​ELEGANTLY STYLED TO MAKE THESE WINES "THE PICK OF THE VINEYARD"
Silver Peak captures the pioneering spirit of California with these North Coast appellation releases. Like the fabled prospectors of years past, our winemakers seek hidden treasures among the finest growing regions. In California's North Coast, we searched the hills and valleys for vineyards that provided the fruit for these exceptional selections.
Silver Peak's elegant style and strong varietal character reflects the long-standing reputation of the quality fruit sourced from some of the North Coast's finest vineyards. Great taste starts in the vineyard and is coaxed into the glass under the watchful eyes of Silver Peak's winemaking team.
›
×
‹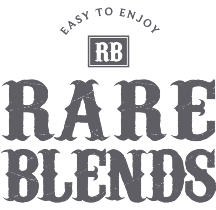 IT'S ALL ABOUT THE BLEND!
Winemaker Paul Scotto has watched Rare Blends grow from a "twinkle in his eye" in 2008 to become Scotto Cellars best-selling brand.
​"Blending gives us the freedom to create a consistent flavor profile that works for a wide range of consumers and occasions. People may not realize it, but most of the wines we drink are blends. Even if there is one varietal named on the label, odds are that another varietal or two are included to enhance the complexity and flavor profile. We tested Rare Red, the original release and still our best-selling Rare type, with a variety of blends and flavor profiles before we found the one that had the most appeal."
Today, Impact Newsletter's Hot Prospects list of the 28 fastest growing U.S. wine brands ranks Rare at #8, due in large part to the quality and appealing taste profile. Critics like it too, with our 2014 Black Blend designated as a BEST BUY from the Wine Enthusiast, Double Gold for our NV Rare Red, BEST BUY for our 2015 Pinot Noir, from San Francisco Chronicle Wine Competitions and so many more!
›